The Freelancer's Business Planner
As a freelancer, i.e. free spirit, there are lots of things you'd rather be doing than your accounting, but if you're going to be a successful freelancer, you need to know whether you're actually making money. Don't let expenses eat up all of your profits or those unpaid invoices go forgotten – track all of your important money matters with this simple but effective workbook.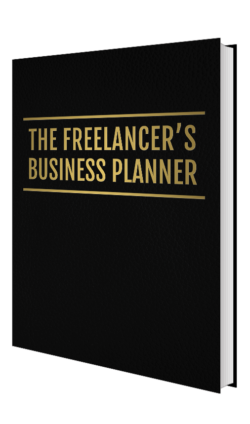 This business planner has a whole year of accounting templates, including:
Business Startup Checklist
Monthly Overview Statements
Income Trackers
Expense Trackers
Annual Overview
Bill Trackers
Mileage Trackers
Project Time Logs
Invoice Log
These are worksheets that I use everyday in my own business, so I know they can help you too, whether solopreneur or small business. A printable version is also available if you'd prefer to add these to your own custom planner. Don't wait – get your planner and start organizing your finances today!
Buy Book on Amazon
---
Productivity Power-Up Guided Planner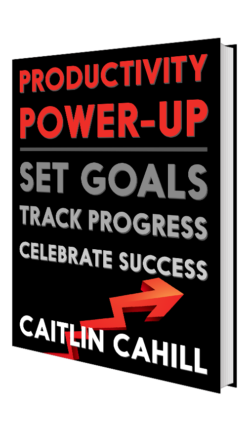 Do you set goals and then forget about them?
Ever feel like you're making progress but then you reach your deadline with nothing to show for your efforts?
Don't just set goals – achieve them with my Productivity Power-Up 13-Week Guided Planner. Using this workbook you will define a SMART goal for the quarter, break it down into manageable benchmarks, track your progress, and then celebrate your success! This book includes:
Instructions on goal-setting and benchmark tracking
1 x Quarterly Tracker worksheet for tracking your weekly progress
13 x Weekly Tracker worksheets for tracking your daily progress
13 x Lined Note pages for planning, recording, etc.