I've recently have several requests to help people recover photos from dead or stolen smartphones, but not just any photos, photos of lost loved ones. Photos that were not saved anywhere but the now defunct phone. Photos that may have seemed like silly snapshots when they were taken, but are now far more valuable than the phone itself. My heart always sinks when I get such a request, because recovering lost photos depends largely on actions taken before a phone is is lost or broken. Here are a few things you can do to protect your photos now, and prevent future heartbreak.
Sync Your Photos to Cloud Storage
The easiest way to save your photos is to use a service that automatically backs up your photos online – every time you take a picture, it will be saved to a private, online account. So even if you drop your phone into the Grand Canyon, you won't lose your vacation photos with it.
Flickr (Free)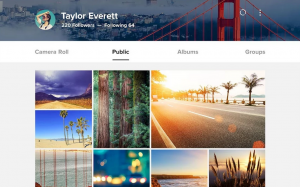 As Yahoo strives to stay afloat among the Googles and Apples of the world, they're beefing up Flickr, the original photo sharing site, by increasing the storage limit on free accounts to 1 TB! The mobile apps – available on iOS and Android – include an auto upload feature.
Google+ (Free)
Included with all free Google accounts is unlimited cloud storage of standard size photos and videos, i.e. your photos are resized to 2048px on their longest side and videos are limited to 15 minutes. You can also choose to sync full size files, but they will count towards your Google Drive storage limit (15 GB); additional space is also available for purchase. To get started, download the Google+ app and turn on the Auto Backup feature.
Amazon Cloud (Included with Prime or $12/year)
If you already have an Amazon Prime account, take advantage of the unlimited photo storage that is included; this service is also available to non-Prime customers for only $12/year. In addition to syncing photos from your phone or tablet, Amazon also provides apps to easily upload photos from your computer.
Microsoft OneDrive
In keeping up the Google, Microsoft's version of cloud storage and office suite, OneDrive, now provides 15 GB of storage on their free plan. Their mobile apps also have an autosync features for photos and videos.
Backup to a Computer
Backing up your photos directly to a computer (using the USB cable that came with your phone) is a better solution for people who can't rely on automatically syncing photos through apps due to limited data or wifi access. The hard part is remembering to do regularly back ups, and according to Murphy's Law, the week you neglect to back up is the week you will break or lose your device.
iOS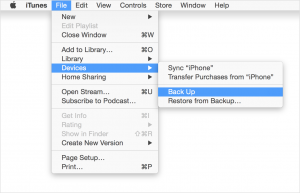 iPhones and iPads can easily be backed up to a computer – Mac or PC – using iTunes. If you have iTunes installed on your computer, your phone will likely be automatically backed up every time you plug it into your computer, but you might want to run backups manually to be sure. Apple has step-by-step instructions for running a backup using iTunes.
Android
PC
If all you want are your photos and videos, simply plug your phone into your computer and the photo wizard screen will pop-up to walk you through the process of transferring media from your device.
Mac
Transferring files from an Android device to Mac requires Google's free Android File Transfer app.
Backing up photos from your phone, whether automatically or manually, takes only a few minutes. This is one to-do you can easily do now, before it's too late.